Loquacious Media is a new and exciting enterprise that is already taking over in the audio production industry!
With more than 1,000 voices in our database from over 100 countries, years of hands on experience working with and developing large brands from our founder, and an enthusiastic approach to finding your voice, Loquacious Media is guaranteed to have the right voice artist for your upcoming project.
We are not only capable of casting voices to match your brief perfectly, but also take on the role of project management if you come to us through an agency. We produce audio that is perfect for your company, and will be there to fully support you and immerse you into our fantastic world of production throughout your time working with us!
Not only do we work closely with our clients to ensure the nail is hit on the head, but we can also provide representation for voice artists that are right for our database of experts.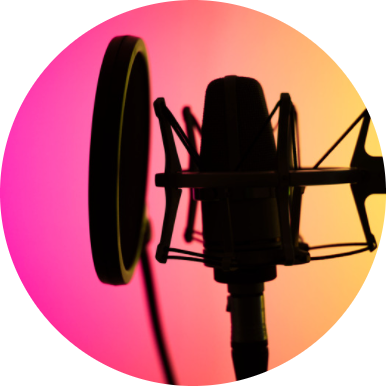 At Loquacious Media, we want our talented voice artists to thrive. We provide several workshops and events throughout the year to help our artists to develop their skills and achieve their dreams in the audio industry.
What Are You Looking For?
Tell us about your latest project and we'll begin your bespoke matchmaking process straight away.
You can rely on us.